Neuroendocrinology Letters
Neuroendocrinology Letters is an international, peer-reviewed transdisciplinary journal covering the fields of Neuroendocrinology, Psychoneuroimmunology, Neuropsychopharmacology, Reproductive Medicine, Chronobiology, Human Ethology and related areas for RAPID publication of Original Papers, Review Articles, State-of-the-Art, Clinical Reports, Meta-Analyses and other contributions from all the fields covered by Neuroendocrinology Letters.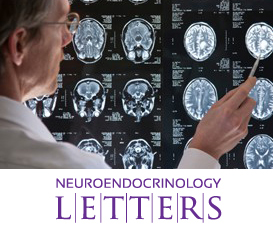 Neuroendocrinology Letters
Key Facts
The Journal publishes original contributions, review articles, systematic reviews, state-of-the-art reviews and meta-analyses, which also will be considered as reviews.
Brief reports, special communications, provided that they are based on adequate experimental evidence, case reports, commentaries, discussions, letters to the editor (correspondence column), book reviews, congress reports and other categories of articles (philosophy, art, social issues, medical and health policies, biomedical history, etc.) will be taken under consideration.