DMJ Petrochemicals
DMJ Petrochemicals provides a broad range of comprehensive offerings to the petrochemical industry.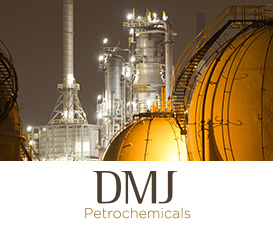 DMJ Petrochemicals
Key Facts
We have deep expertise in solutions that regard petrochemicals, gas refinery projects, octane enhancer EOP-012 , construction of LNG plants, pipeline systems for the oil and gas industry, trading of crude oil, LNG, LPG, condansate, and natural gas.
Our customers can be assured that our soultions are managed with responsibility and accountability, supporting their ultimate business objectives.
DMJ Petrokimya Ürünleri Ticaret Anonim Şirketi
Gayrettepe Mahallesi, Ayazmadere Caddesi, Pazar Sokak,
Bareli İş Merkezi, No: 2-4 / Kat: 2,
Beşiktaş, Istanbul
Turkey