Crosshill Finance
Crosshill Finance provides royalty financing, an innovative new source of funding, that provides emerging companies with an alternative access to capital.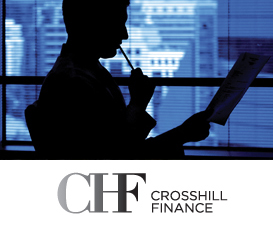 Crosshill Finance
Key Facts
The firm focuses on investments in technology-enabled business services, software firms, and IT companies. CrossHill Finance is one of the first and largest royalty financing firms.
CrossHill Finance is led by a team of success-driven entrepreneurs and operating executives, providing a deep inside perspective of your business objectives. Our experience in starting up and operating technology-based business service companies helps us to better understand the metrics, operating levers, customer demands and nuances of the industries our clients are operating in. Royalty financing helps our clients to raise capital without having to face the restraints equity financing typically brings with it.
CrossHill Finance B.V.
Kruisdonk 66
Maastricht - NL 6222 PH
The Netherlands