Krofo International
Krofo International specializes in the search for unique, innovative business opportunities and the organization of comprehensive new business networks.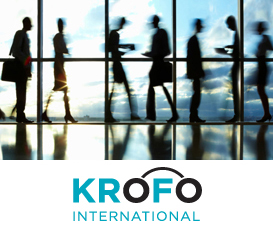 Krofo International
Key Facts
The firm has a global team of dedicated and seasoned investment experts covering diverse fields of expertise such as finance, law, logistics, and management.
Many business opportunities are not taken advantage of due to poorly defined strategic goals and priorities. Key is to avoid wasting resources by spending time on analyzing irrelevant information. Krofo International focuses on two strategic types of information required in order to evaluate a new business opportunity: What is happening within your industry? How well are you prepared for new emerging opportunities?