Ang Poland Developer
ANG Poland Developer is an established property development and management firm heading a broad variety of real estate operations throughout Poland.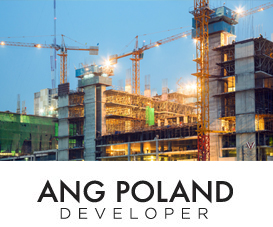 ANG Poland Developer
Key Facts
We ensure superior investment returns through active management of the income stream from different  commercial real estate properties.

We are focused primarily on the real estate market in Poland through development of joint projects with both domestic and foreign investors.

Our professional team can provide full set of complementary real estate services necessary for successful project life cycle: from architectural design and construction, to legal, financial and administrative services (maintenance, security services, etc.)

We are capable of developing and managing of highly specialized projects, such as medical facilities, recreational centers, etc., e.g. the White Medical Center Łódź, and Ciechocinek Thermal Pool Complex.
ANG Poland Developer
Ul. Złota 59
00-120 Warszawa