BIA Separations d.o.o.
Leaders in monolith chromatography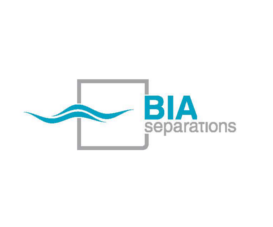 BIA Separations d.o.o.
Key points:
BIA Separations is the leading developer and manufacturer of CIM® (Convective Interaction Media) monolithic chromatographic columns for production, purification, and analytics of large biomolecules. Our highly skilled team has more than 2 decades of accumulated knowledge in Downstream Processing and HPLC Analytics.
CIM® monolithic columns stand for elaborate design providing high efficiency, high speed, and high yield in downstream processing of viruses, VLPs, phages, pDNA, and large proteins. CIM® monolithic columns are distinguished for their flow independent performance, resulting in fast separation, concentration, purification, removal and analytics.
Our mission is to develop and produce CIM® monolithic columns of the highest quality, and to provide superior method development services for Purification and HPLC Analytics of biopharmaceuticals.
BIA Separations d.o.o.
Mirce 21
SI-5270 Ajdovščina
Slovenia